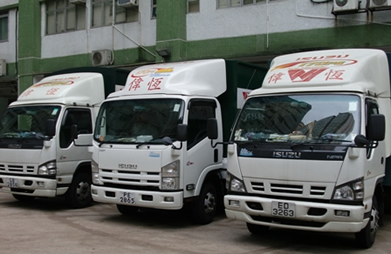 Wisehand was established in 1997 and is located at Room 1117, Well Fung Industrial Centre, 68 Ta Chuen Ping Street, Kwai Chung, N.T., Hong Kong. Our role is to provide products that make our life more comfortable, safe and healthy. Our working team includes professional, technical and administrative staff covering the fields of engineering, chemistry, marketing, environmental and health science in the streams of sanitary products for household and commercial market. We also have our own factory occupying 260,000m2 situated at Dong Guan, China.
Wisehand has comprehensive
production lines and global supply chains to deliver services and cleaning products enhanced with our quality assurance systems. Our manufacturing facility with the area of over 20,000m2 has been accredited to ISO 9000 since 2005 in recognition of our quality service and products. We have developed a comprehensive supply chain risk assessment and mitigation program to focus on preventive actions both within our company's internal operations and for our supply chain partners.
Our products include
Tissue and hand paper towel (i.e. Jumbo Roll Toilet Paper, Regular Roll Toilet Paper, Paper Hand Towel, Paper Toilet Seat Cover and Table Tissue)
Environmental and hygiene fluid cleaner (i.e. Liquid, foam and aerosol)
Dispenser (i.e. for Round and Square Jumbo Roll Toilet Paper, Regular Roll Toilet Paper, Paper Toilet Seat Cover, M-Fold Paper Hand Towel, Manual & Automatic Liquid & Aerosol)
Automatic hand dryer
Plastic urinal screen.